PROFESSIONAL BIOGRAPHY
Andrew Ucles is a passionate, unique and eccentric 28 year old Australian wildlife adventurer from Wollongong NSW. For as long as he can remember, Andrew has had an insatiable curiosity for catching wild animals. From the age of 7, he has been teaching himself how to capture some of Australia's and the world's most dangerous wildlife barehanded – snakes, rabbits, boar, goats, kangaroos, spiders, foxes, deers, crocodiles… you name it … he can catch it and the world is now catching on to him. Andrew has recently filmed a documentary segment for Discovery International that will be viewed by over 1.6 billion people later this year and his Youtube Channel audience has reached over 100+ million and climbing rapidly.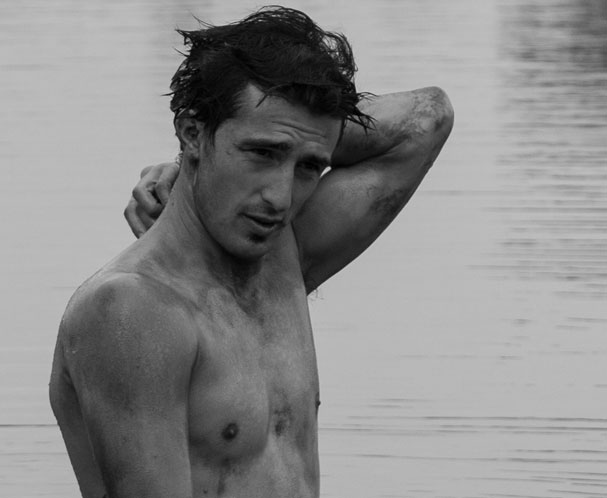 He has dedicated his life to learning about animals. With a Bachelor of Environmental Science under his belt, he not only understands the idiosyncrasies of animals and nature but also how fragile nature and its ecosystems can be.
Currently studying his Masters in Environmental Science and Animal Management, 2016 is shaping up well for this driven and entertaining young man. Inspired by the likes of Steve Irwin, Donald Schutlz, Sir David Attenborough, Bear Grylls, Andrew has traveled much of outback Australia and recently walked Africa's Zambesi to build an archive of footage that brings native animals to the camera and explores the themes of human survival with warmth and humor.
Often marveling at how similar our human survival instincts are to those of the animal kingdom, it's Andrew's personal exploration of the human spirit and survival instinct, along with his endless animal fascination, that drives his heart-stopping adventures
Andrew's purpose is not complicated – he strives to understand how to catch animals and bring them to the camera, talking about their different behavioral traits, showing and teaching the viewer with each catch. The fascination of submerging himself into the wild to learn more about the unknown whilst challenging his instincts for survival is his motivation.
His childlike curiosity continues to drive him on his mission to know all there is to know about wildlife, integrating into native communities, teaching and learning from them in equal parts.Naturally there is a conservation and environmental element to his passion for catching animals; it is his respect for nature and the animal kingdom that drives his thirst for knowledge and his mission to share it with others. So preserving their habitats, devising ways to catch feral animals that are pests, locating and identifying endangered species all forms part of his quest.Andrew Ucles has been fascinated by catching animals his whole life – he doesn't appear to be growing out of it… he knows it is what he was put here to do and people around the world are becoming equally enthralled by his barehanded escapades (as well as his beloved Michael Jackson dance moves).